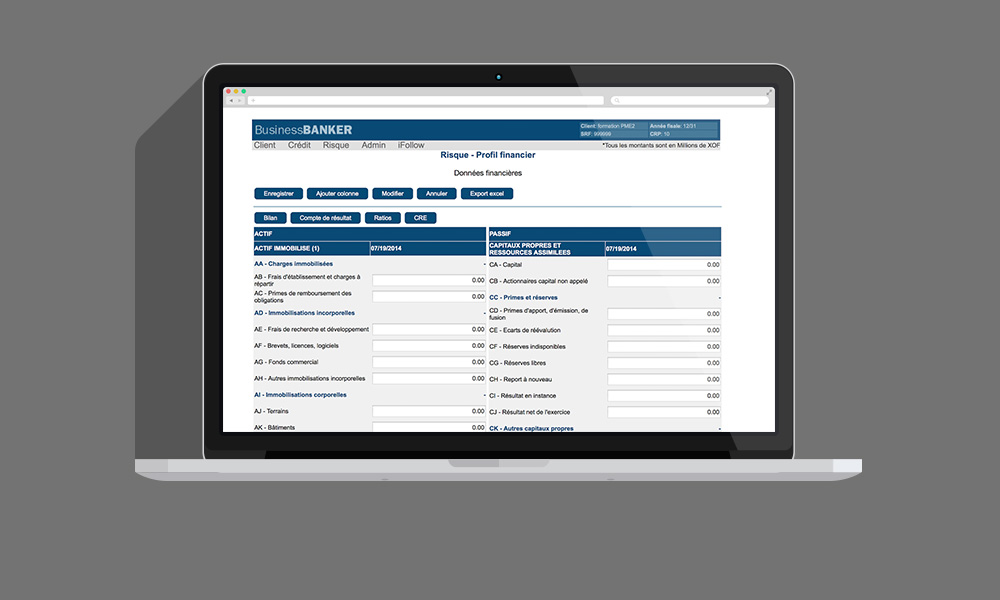 SITUATION
RBC, (TSE:RY), is Canada largest bank and world leading financial institution. Commercial lending involves 5000 direct employees. It is one of the most critical and complex operation at RBC.
In commercial lending, Account Managers (AM) are central because they are in charge of the client relation and the deal flow. RBC decided to invest in a program to achieve time liberation for the account manager.
Account Manager was complaining for years that the front-end information system is difficult to used. Beside opinions, there was no hard factual data that could justify an investment for investing in improving the front-end system. Consequently, improving the front-end system was not part of the time liberation program.
APPROACH
The project began by a review of the actual commercial lending process. This initial stage involved Field Study to gather facts on the current process.  In three weeks, twenty employees involved in the commercial lending process were met in their work environment including: Account Managers, Risk Managers, Back office employees. Cognitive has developed an approach "The Cognitive Approach" that put employees at ease. It allows gathering more facts and subtle information that are not normally verbalized with common interview techniques. With those information gathered, Cognitive was able to analyze how employees process information, what problems were encountered and what were the impact term of cost on the operation. A total of 88 errors types were uncovered.
In large financial institutions, executives from Risk Management, Sales executives and Information technology employees have a different perspective on the operation. One challenge is to align executives on the same priority. Part of the cognitive approach include workshop where facts are exposed, shared and discussed among executive. During those workshops, the focus is on the problems not the solutions. The goal is to ensure common agreement on facts.
" There is no way executives will agree on the solution if they don't agree on the problems"
RESULT
Findings showed that the front-end system cause human errors. Errors recovery produce lost of time rework and delays that amount to 30 millions per year.
Following the new consensus, Cognitive Group made recommendations that were validated with user in the field through interactive prototype, and scenarios.
The propose revamp of the front-end system, witch was initially excluded from the program, is now central to the time liberation initiatives of the RBC.  It will prevent errors and lost of time that will translate in savings of 24 millions yearly.
PARTIES
RBC the leading Canadian financial institution. RBC employs more than 80,000 full and part-time employees who serve more than 17 million clients RBC is has three divisions, Banking, Investing and Insurance.
Cognitive Group is the first company in Canada specializing in cognitive ergonomics.
Cognitive Group integrates cognitive ergonomics with business analysis. Cognitive has a unique ability to analyze how people handle complex situations and processes and translate those finding in business process optimization.