Senegal Development Implementation – Network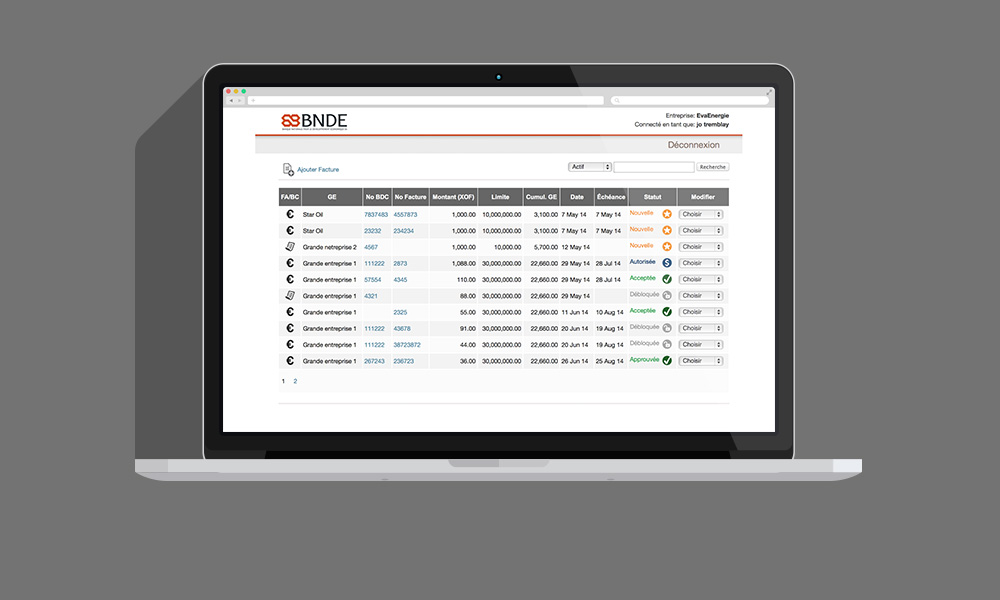 SITUATION
In Senegal and many other countries, it is difficult for small businesses to obtain financing because they have no reliable financial information.
This impacts the overall economy of the country because only established companies, most of them multinational, have the capacity to execute projects.
SOLUTION
Cognitive provides a Business Banker portal where a three parties: the "Bank", "Large Enterprise" (LE) and "Small  and Medium Enterprise" (SME) share and collaborate on projects. The banks adjudicate the SME and LE relationships where sales over the coming year and limits are established. On an ongoing basis, banks fund invoices and purchase order and collect payments.
RESULT
The Business Banker Portal is becoming the major source of financing for small business and an essential tool for economic development surpassing micro financing.